Practitioner Events
Stress & Sleep Workshop - Wednesday 5th June 2019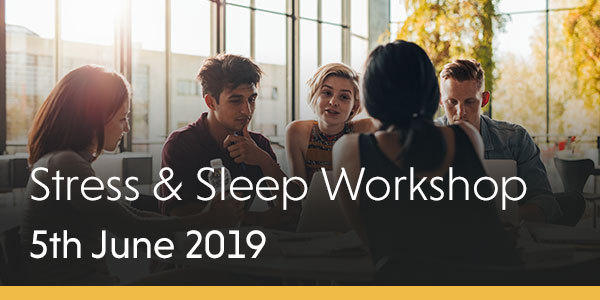 Sleep: it's something that everybody needs but as many as 16 million adults in the UK say they are suffering from poor sleep quality and one in three (31%) report suffering from insomnia. The impact of poor sleep leads not only to reduced capability and function at work and home but chronic sleep problems also have far-reaching health implications including an increased risk of diabetes, heart disease, depression, obesity and even a reduced life span.
 Join Dr Elisabeth Philipps for a functional nutrition workshop sponsored by Nutrigold on achieving quality sleep and naturally balancing circadian rhythms. Elisabeth will focus on stress and the impact of the HPA axis on blood sugar balance and sleep quality and discuss functional nutrition protocols and case studies incorporating diet, lifestyle and Nutrigold food supplements to regulate sleep cycles. 

This informative and comprehensive CPD accredited workshop will provide you with an effective framework for managing optimal sleep patterns. Free Nutrigold supplements (worth £24 RRP), full set of scientifically referenced slides and refreshments are included.
Date:
Wednesday 5th June 2019
Time: 10.30 am - 1:30 pm 
Arrival 10.15am for 10.30am start. Refreshment break with hot drinks and networking. End 1.30pm (lunch not included) 
Cost:
£30 (plus you will receive a £30 credit on registration of a Nutrigold practitioner account)
Event Categories:
BANT CPD Accredited (3 hours)
Venue:
St Michaels Manor
Location:
St Michaels Manor, St Albans, AL3 4RY